To make a more immediate impact while a search engine marketing campaign is underway and to complement the organic or natural (non pay per click) campaign, you may outsource your organization's entire pay-per-click campaign to us where we manage the campaign using sophisticated software tools and are able to manage listings across multiple pay-per-click engines and their distribution partners such as:
Overture (Yahoo, MSN, AltaVista)
Google AdWords (AOL, Netscape, Ask Jeeves, Iwon)
FindWhat (Lycos)
Ah-Ha (Excite)
Sprinks (About.com)
Kanoodle (Dogpile, WebCrawler, MetaCrawler)
This process occurs several times a day eliminating the need for you to constantly monitor your position.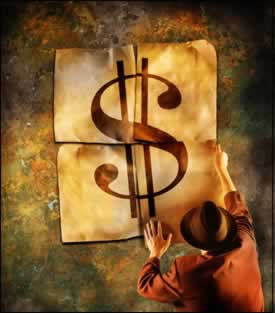 The resulting traffic will be outstanding and will reflect lower costs than normal pay per click spending since we will be able to limit bid gaps in your spending (paying more per click than necessary) and also spread your budget across multiple second tier pay per click engines that combined deliver significant traffic for considerably less money. We also generate reports on return on investment per keyword allowing us to determine the most cost effective keywords to you which result in sales and eliminating keywords that drive non effective traffic to your site thus lowering your cost per sale and increasing margins. For example, you may achieve top ranking via the organic SEO campaign for a particular competitive keyword, where we may then eliminate it from the pay per click portion of the campaign to lower your advertising costs.
Pay Per Click Features and Benefits
Laser targeting of specific keywords with an extraordinary level of detail
Focus on search engine listings for individual products and services
Placing specific keywords which leads to less opportunity lost at the point of search
Seasonal campaigns for immediate impact